Wrap up shopping online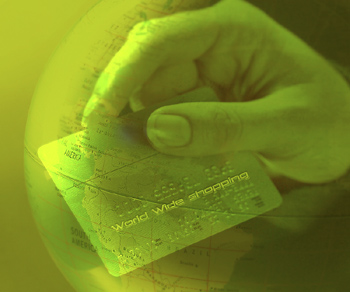 These last-minute gifts ship quickly and fit the landowner lifestyle.
Triple Cat Keychain
Folks in the country sometimes have more keys than fingers, so this Ekcessories key fob makes a great stocking stuffer. Dividable sections help keep keys separated for ease of use. PRICE: $6; AVAILABLE AT: www.rei.com
Black and Decker Cordless Power Sprayer
This sprayer makes quick work of all kinds of spraying jobs. Sprays up to 9 gallons per charge. PRICE: $59.99; AVAILABLE AT: www.amazon.com
Handlebar Organizer
Ever wish your ATV had a glove compartment? This water- and mildew-resistant bag mounts on your ATV handlebars with adjustable straps and keeps anything that will fit inside just within reach.
Whether working outside in the winter or just looking to cut l the chill for some early spring gardening, Mr. Heater's 9,000-btu Portable Buddy is a fine companion. The 8-pound heater uses a standard 1-pound, disposable propane cylinder, which provides up to six hours of warmth. PRICE: $84.99; AVAILABLE AT: www.amazon.com
Women's Tech Glove
These gloves are durable and protect like leather but wash like sporting gloves. The synthetic suede material won't crack or split. They're also available in men's sizes. PRICE: $19; AVAILABLE AT: www.smithandhawkens.com
Leatherman Crunch
Multitools have been popular gifts for several years, but the Leatherman Crunch's locking pliers make it more than just an overloaded pocket knife. Add a locking serrated blade, screwdrivers, a wire cutter and a wire stripper, and you've got a great all-in-one tool for the farmstead. PRICE: $80; AVAILABLE AT: www.rei.com
Birdseed Log Cabin
This whole handcrafted house is made of birdseed. The chimney can be refilled with sunflower seeds, and the house itself can be recoated with seed. PRICE: $39.95; AVAILABLE AT: www.gardeners.com
is it safe?
How can you know if your credit card information is secure when shopping online? Look in the bottom left-hand corner of your Web browser. During the ordering process (any time you're asked for a credit card number or personal information), you should see a small lock graphic. In some cases, the http in the Web address will also change to https. (The "s" means "secure.")