Lessons for online retailers: buyers expect a seamless shopping experience across online and offline channels, suggest two recent studies of consumers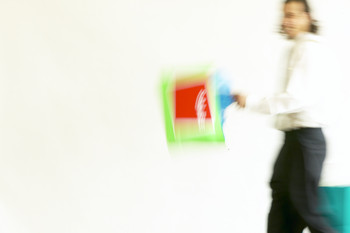 This time of year it's hard not to appreciate anything that keeps you out of the cold, including online shopping. But that's not the only reason to "Webify" a business. Two surveys released last month show online buyers have several needs.
ComScore, Fry, Inc. and the e-tailing group surveyed multi-channel shoppers, folks who use both a retailer's online and offline presences when making a purchase. For example, they may visit the retailer's Web site to browse before physically visiting a store to buy.
The survey found that 97 per cent expected a seamless shopping experience across online and offline channels.
By "seamless," the survey means that, for example, if a customer purchases a product from a retailer's Website, he or she should be able to walk into its store to pick up the merchandise.
According to ComScore, relatively few retailers offer this convenience, but 36 per cent of shopping respondents reported using the option. And it seems to work: 81 per cent reported that the experience was good or excellent, though many waited over ten minutes for their purchase, much more than they expected.
"Retailers must ensure that store associates deliver consistently great service where online stores leave off," said Lauren Freedman, president and cofounder of the e-tailing group. "Those that don't meet this challenge risk squandering the precious time that multi-channel shoppers spend in stores.
ForeSee Results and FGI Research looked at customer satisfaction, loyalty and the online experience in a pre-Christmas survey among 4,000 shoppers who had purchased from multi-channel retailers.
This survey found that shoppers who research on the Web are more satisfied than those who browse in a store. Thirty-eight per cent of respondents did primary research on the Web, while 41 per cent relied on bricks and mortar. In computers and electronics, toys, books and games, the share of online researchers grew to almost 50 per cent.
Not only that, but customers who conducted an entire transaction online are the most satisfied--and the most loyal. They are also the most likely to make additional purchases.
However, they're a small group: 86 per cent of shoppers still preferred to make their purchases in a store, despite the less satisfactory experience. Even among the 38 per cent doing primary research online, 71 per cent still headed out to a physical outlet to buy.
Both of these studies suggest that an online presence does more than present a snapshot of a retailer's wares to the world. It is a vital part in building customer satisfaction and loyalty among online and offline shoppers.
ForeSee Results president and CEO Larry Freed said, "To capitalize on the high satisfaction and loyalty of shoppers who prefer the online channel, the question for multi-channel retailers is: 'What can you do to eliminate obstacles for those who research online to encourage them to make their purchase online, eliminating the likelihood that between the online research and the in-store purchase the consumer gets "stolen" by another retailer?'"