Potent Savings - shopping online for prescription drugs - Brief Article - Buyers Guide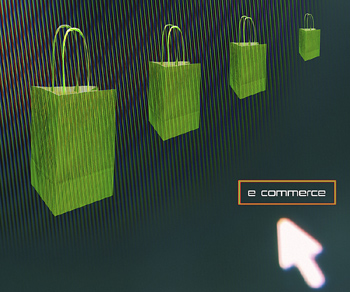 PRESCRIPTIONS | Rx for high drug prices: SHOP ONLINE for maintenance meds.
KATY McHugh White of Seattle knew her parents were unhappy about the high cost of their many maintenance medications. The $10,000 annual cost was a mighty burden for the retired couple, who are on a fixed income and have no prescription-drug coverage. So White did a quick price comparison for one prescription at online pharmacy Drugstore.com. Then another. Then there was no going back. White found ordering online easy and convenient, and her parents now save about $2,000 a year.
Using the Internet won't work for the drugs you need in an emergency, of course, and lower prices won't affect your fixed co-payments under an employer's plan. But if you don't have prescription coverage or if your plan requires that you pay a percentage of the cost--as more and more employer plans are doing--the savings will find their way to your pocket.
Who's legit? To demonstrate the potential savings, we compared prices for a one-month supply of four brandname drugs--Lipitor, Propecia, Vasotec and Zyrtec--at six online pharmacies: CVS (www.cvs.com), Drugstore.com, Eckerd.com, Familymeds.com, Prescriptiononline.com and Walgreens (www.walgreens.com). We also checked prices for similar supplies of the same medicines at major retail drugstores in Chicago, Dallas, Miami, New York City and San Francisco.
Web sites that dispense drugs without a prescription or those that do so based on a physician review of a simple online health-history questionnaire get lots of attention, but should not get your business. Each online pharmacy we compared has the Verified Internet Pharmacy Practice Sites (VIPPS) seal issued by the National Association of Boards of Pharmacy. VIPPS pharmacies meet all licensing requirements where they do business plus 16 other criteria.
Prices worth booting up for. None of the online pharmacies we checked always delivered the best or worst price. But every online price was lower than the lowest price charged by the traditional pharmacies we checked. In addition, the lowest online price was consistently 20% to 30% lower than the lowest off-line price. For example, the cheapest price we found for 30 ten-milligram Vasotec tablets was $27.90 at Prescriptiononline.com, 30% less than the lowest off-line price of $39.99 at Duane Reade Pharmacy, in New York City, and Walgreens, in Chicago.
Most online drugstores will verify prescription orders with your doctor (so you don't have to send in the prescription) and all will arrange for transfer of prescriptions from other pharmacies. Walgreens charges $1.95 for shipping prescriptions, but the others we looked at ship free (with delivery generally within ten days) unless you choose overnight service. With CVS, Eckerd, Walgreens and Drugstore.com (through its affiliation with Rite Aid), you can pick up your order at a local pharmacy and pay the online price. If you regularly use one of those stores, it may pay to order online rather than by phone or in person.