The Right Ingredients - online grocery shopping may revive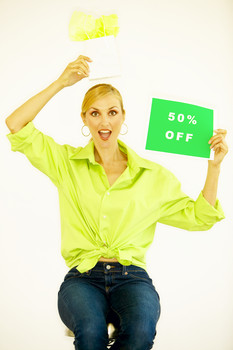 Who says there are no second chances in America?
Just when everyone thought online grocery shopping was as dead as...well, Webvan, a number of businesses are quietly making a go of it.
These include big names such as the Pleasanton, CA-based Safeway chain, which owns half of Internet grocer GroceryWorks Holdings Inc., and Peapod, reportedly now profitable in four of its five markets.
But the most intriguing of all is the new kid from New York, FreshDirect.
The grocer distinguishes itself from its competitors in that it isn't just another delivery service that charges a bundle for the luxury of having a clerk wheel a cart around a store or warehouse to fill your order.
FreshDirect, which operates out of a 300,000-square-foot facility in Queens, just over the East River from Manhattan, likens itself to just-in-time-inventory expert Dell Computer. FreshDirect takes orders ahead of time; buys from farms, fish markets and dairies; and assembles the orders as the customers desire.
In that regard it's also a true-blue direct marketing operation.
In an arena notorious for its failures, including Indianapolis-based Marsh Supermarkets Inc. (which in January said it was shuttering its Fresh Express home delivery service) and more famously Webvan (which lost $1 billion, mostly by opening in too many cities too quickly), FreshDirect thinks it's found the recipe for success.
Rolling out slowly to Manhattan neighborhoods, the company already has 60,000 customers and is adding as many as 3,000 a week. It predicts sales of at least $100 million - and that it will be profitable - this year. It's hoping for sales of $225 million in 2004.
FreshDirect's founders are Jason Ackerman, a former investment banker, and Joseph Fedele, the colorful and gruff food-industry veteran who co-founded the uptown Fairway, a discount supermarket in Harlem that (as with FreshDirect) many people said was so much tilting at windmills. It eventually generated $60 million in annual sales.
Fedele's new company, which started with a $120 million investment kitty, officially opened for business in September. Its main area is Manhattan's East Side, from 14th Street to 96th Street; it started delivering to the West Side in late March. Some 17% of East Side residents have tried the service, no doubt influenced by FreshDirect's generous come-hither offer of $50 in free food (fresh only) on first purchase.
And yet, three-quarters of that 17% order a second time. There's a $40 minimum and a $3.95 delivery fee - no tipping allowed.
COMFORT FACTOR
FreshDirect's average order is $85 "and creeping northward every week," says John Boris, vice president of marketing and business development. Of course, that includes the $50 one-time freebie, but Boris says retained customers - at least five orders - spend over $95; as people get more comfortable with the service, they buy more. The cost of acquiring a customer is less than $20, not including the $50 in free vittles, obviously.
FreshDirect differs from other online grocers past and present in that it's not pushing convenience; its selling claim is that it costs up to 35% less than average retail and is 70% fresher. FreshDirect's philosophy is that it's stupid to sell convenience when food shopping is such an ingrained habit.
"You don't drive food purchases by convenience," says CEO Fedele, wearing an American flag sweater and sitting in his second-floor office behind a desk cluttered with papers, a pack of Marlboros and a jumbo Dell monitor. He is stocky and gravelly voiced, as direct as a direct marketer should be, and looks like he doesn't suffer fools.
"You don't shop that way," he continues. "If I didn't give you good food at a good price, what would the convenience be? It goes back to a Neanderthal thing: 'I killed the food and you cut the firewood and somebody came in and offered me more firewood for the same amount of food. I dropped you like a hot potato.' Isn't that the same thing with the consumer?"
Indeed, Fedele thinks the food business is now too focused on selling shelf space and not enough on the consumer. That's one reason he postponed an impending retirement of hitting golf balls to start FreshDirect. He explains, "The industry is screwed up, for lack of a better term. It's not driven any longer by 'Give the consumer the best products to put in their kids' mouths at the most reasonable price.' So if somebody gave me the right tool with the right partners to create that, it's interesting enough not to retire."
Fedele decries people with no food experience who thought they could make it selling online, but reserves special derision for techies who tried it. "I'm not a dot-com," he says. "I'm not even a technology guy. I'm probably the person in this building least capable of using a computer. Meanwhile, we have computers all over the building."
In fact, FreshDirect, despite the Dell comparison, likes to say it has "food experts, not techies."
Fedele also doesn't think of himself as a distributor; he says that's just a consequence of the business he's in - a food purveyor - and the way it's set up.
"There's a lot of buzz about [FreshDirect], but in the end there has to be a significant profit," says Mark Hamstra, the retail-financial editor of Supermarket News. "I think supermarkets have resigned themselves to the fact that there's a limited number of consumers" who want to shop online and that "this isn't going to be a huge money maker." Hamstra does say, however, that FreshDirect is probably unique in holding itself out as a price proposition.
The company's marketing is as direct as its business. With a modest marketing and media budget of $1 million, it turns to some innovative methods. It has a prefab plan it rolls out for each new delivery area. If the company doesn't deliver to your neighborhood yet, you may not have heard of it; if it does, you can't get away from it.
FreshDirect did its beta test in July on Roosevelt Island. The two-mile-long landmass in the middle of the East River was a good lab for the experiment because it has 3,300 households and is under-served by grocery and other stores. In September FreshDirect launched in Battery Park City, with 5,600 households, another somewhat under-served area. An impressive 55% of households in both places have now tried the service.
When the company comes to a new area, it hits local media with ads, has reps handing out fliers, distributes doorknob hangers, and puts ads in phone kiosks and bus shelters. To explain its system, it caters lunches for local groups such as the PTA and sets up breakfast in the lobbies of residential buildings. It has actors in the streets dressed as fruits, vegetables, cheese and other foods.
Its 58 delivery trucks are also heavily branded. Atop its building in Queens sits a 5,850-square-foot digital billboard - the largest flat-face digital billboard in the United States - which can be seen for miles down the Long Island Expressway.
With its success, it has turned to bigger marketing, such as bus sides and subway cars. It also has a deal with AOL Time Warner that includes cable bill inserts, impressions on the local AOL guide, and three satirical TV spots about the foibles of shopping in supermarkets. In one, a woman discovers orange fingerprints on an apple just after spying an employee eating cheesy chips from a bag.
All the advertising has a call to action: Go to the Web site (www.freshdirect.com) and buy food. The site, in a reversal of the typical supermarket setup, has many more perishable SKUs (fish, poultry, beef, fruits, vegetables) than packaged goods. It allows customers to specify how thick they want their steak cut, what marinades or rubs to put on their fish, or whether their asparagus should be medium or extra thick. The site is packed with information about food and offers a virtual tour of the FreshDirect plant.
That helps with a major obstacle for the company. "The biggest challenge we have in general is changing consumer behavior," says marketing VP Boris, "getting people to order over the Internet, getting them to move out of the habit of seeing, touching and feeling food before they buy it."